Over the past 15+ years, I have partnered with various plug-in and related software developers and photography/Photoshop trainers to bring you useful goodies for your camera, your computer and your mind – at a discount whenever possible.
I've been in touch with the team at PhotoWhoa for a couple of years now and have been amazed at the quantity and quality of the items they offer photographers of all skill levels, sometimes free and often discounted. I asked them to introduce themselves to the readers of this new blog, and here's what they have to say:
PhotoWhoa – Curated Products To Improve Your Photos
As a photographer, all you want to do is to chase your dream of earning a living through your art. But this is much harder than it seems. Did you know that 60% of photographers give up within the first year? An additional 25% of those remaining will quit during their second year.
To count yourself among the small percentage who succeed, you have to be the best of the best. And that's where PhotoWhoa can help! The site provides the best photography deals online for training and guidance from seasoned professionals who have made it in this business.
At PhotoWhoa, you will get insider tips, tricks and tools at discounted prices, or even for free. Take advantage of online courses, tutorials and guides from the best photographers in the world, in addition to products that will enhance your craft. These offerings will give you the added edge you need to succeed in this competitive field.
Accessing this specialized training would typically cost you hundreds, even thousands, of dollars. But PhotoWhoa is budget-friendly, giving you the opportunities you need at a price you can afford as an emerging artist. Here are just a few of the free offers that you can take advantage of right now.
It's all yours – Most Downloaded Freebies
Sometimes all you need to gain a professional edge are the right tools! The 15 free lightroom presets are compatible with Adobe Photoshop and Lightroom. They make it easy and fun to edit your photos, yielding stunning results.
Anne McKinnell, an expert outdoor photographer, shares priceless insights about the use of natural light in her ebook, 8 Types of Natural Light. Beautifully illustrated with examples of her work, this ebook will give you the edge you need to create spectacular outdoor photos.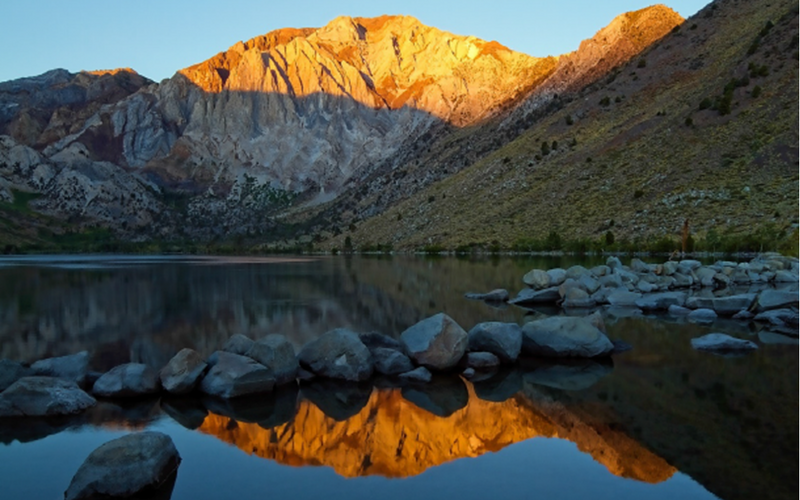 As with any kind of art, portrait photography is subjective. There is more than one way to succeed. Access the stories and insights of 10 different experts in The Professional Portrait Photographers Collective Vol. 1. Their interviews will inspire as well as educate.
Did you know that DSLR can be used to take professional quality video? Learn the ins and outs of using this emerging technology to your advantage in our free DSLR Guide by Ryan Koo. With just a little guidance, you can create video that rivals that of expert filmmakers.
If you are captivated by the gritty realism of street photography, you know that it takes lots of trial and error to get these photos just right! But you can benefit from the experiences of professional street photographers presented in our Street Photographer's Collective.
Best Selling Deals With A Huge Discounts!
If you are looking for that one tool that will set your work apart, look no further than Circular Studio For Mac. Add stunning enhancements with this unique visual tool.
You can also get 10 unique photo effects with the Artistic Photo FX Bundle, on sale now at a reduced price. Purchase amazing Photoshop effects like Horror, Pop Art and Abstract Color, in addition to 15 creative Photoshop templates.
When it comes to photographing women, you need skills that go beyond mere tools and camera tricks. A guide on The Art of Posing and Directing Women provides a step-by-step "Pose Progression" and a wealth of insider tips.
It's tough to beat the dramatic appeal of smoke photography, and it's not as hard to do as you think! Smoke Photography – Demystify The Art And Learn How To Nail It is the definitive guide to creating and enhancing smoke images in your photography.
Are you seeking a more convenient way to edit your photos? Movavi Photo Editor allows you to remove unwanted background elements, add or retouch makeup, or apply unique filters with just one click.
Conclusion
Photowhoa is your one-stop shop for photography deals online. You will not find these amazing tools, tricks and tutorials at these prices anywhere else. The insider information from top experts in the field will help you rise above the competition to become one of the few professional photographers that make it!
Whether you love to photograph the wonders of nature or the realities of the city streets, whether you want to capture fashion models or fast-paced films, Photowhoa has something for you to help you hone your craft without breaking the bank.
Besides the deals described here, they also provide training in specialized topics like black-and-white photography, location photos, wireless flash photography, and much more. With free training from experts and bargains on state-of-the-art tools, you can't afford not to take advantage of these unbeatable deals! And they are constantly updating their site with new ones.
You can subscribe to the site to receive VIP access to their many free courses. If you have a friend pursuing this dream with you, earn $10 by referring them. Check out PhotoWhoa today.
Thanks for reading! Please check out the main Plugs 'n Pixels website.